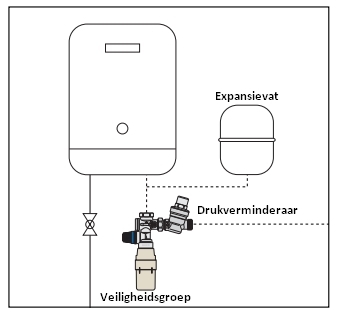 Above is a wiring diagram of a boiler.
Attention
:
Leave a gap of at least 2cm between the safety group and the drain.
Pressure reducer only required if pressure is too high ( +3.5bar )
Connect the expansion tank to the cold water supply.
It is best to place the pressure reducer on the main pipe.